Soil Services
Soil is a finite resource and the basis of agriculture and food production. The priority for all farmers must be to conserve and improve soils for future generations.
Livestock and crops rely on soils to provide nutrition for healthy growth and development. Soil also supports many other wider eco-system services, providing a habitat for micro-organisms, filtering fresh water supplies and storing carbon.
We can help you to improve your soil husbandry practices whether part of a livestock or cropping enterprise. Our soil analysis services provide an easy to follow soil management plan which will aim to improve the physical, chemical and biological health of the soils on your farm.
We have listed just some of our soil services below, but please call, or email: advice@abacusagri.com to discuss your own specific requirements.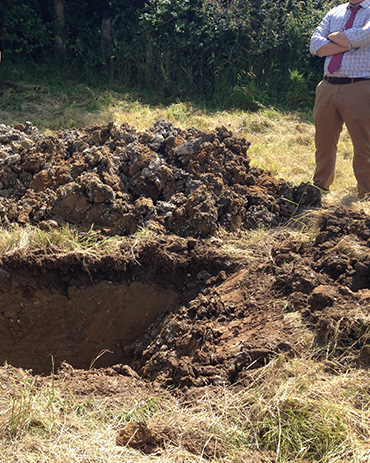 Our Soil Management Services
Abacus offer the farmer a sustainable approach to soil management. Our services follow best practice principles that compliment everyday farming and production.
Our best practice soils advice is led by established research into soil management.
Managing your soils correctly with good husbandry can help support a profitable farming system whilst delivering wider ecosystem services.
Abacus is able to offer practical soil management advice that integrates with farm production. Our team of professionally accredited soil consultants work with science researchers and industry initiatives to provide best practice advice and integrated farm management solutions that meet with current codes of practise and legislation.
Abacus provides professional soil consultancy services in:
Soil analysis and interpretation
Husbandry improvements
Nutrient management planning
Best use of manures, composts and organic inputs
Cultivation programming
Cover cropping
Natural England, Soils for Profit Partner
We provide essential sampling and management services to maintain and improve the physical, chemical and biological structure of your soils for plant and animal health